Discussion Starter
·
#1
·
I got real tired of looking like Capt. Morgan all night. Plus my leg would be on fire and sore the next day.
So i made my own steering stick.
How To:
Took a piece of 1 1/4" exhaust pipe and had it bent up to give me a good handle and also be strong enough.
It works y pushing the handle forward and pulling it back as if your foot was doing it.
My handle after bending it is just about perfect height. I control the troller by a toggle switch at the handle. On my motorguide troller the steady on/jackrabbit setting is a 12v 2 way toggle that goes to a relay. The relay allows me to use a toggle switch. Some trollers do not have this setting and a higher amp switch wouldbe needed to make this work.
I just made my wires from the toggle hot side replaced the wire going to relay. Other wire went to ground. This opens//closes that leg of the relay to make the troller come on.
You still control the speed by the dial.
Then i painted it bright orange.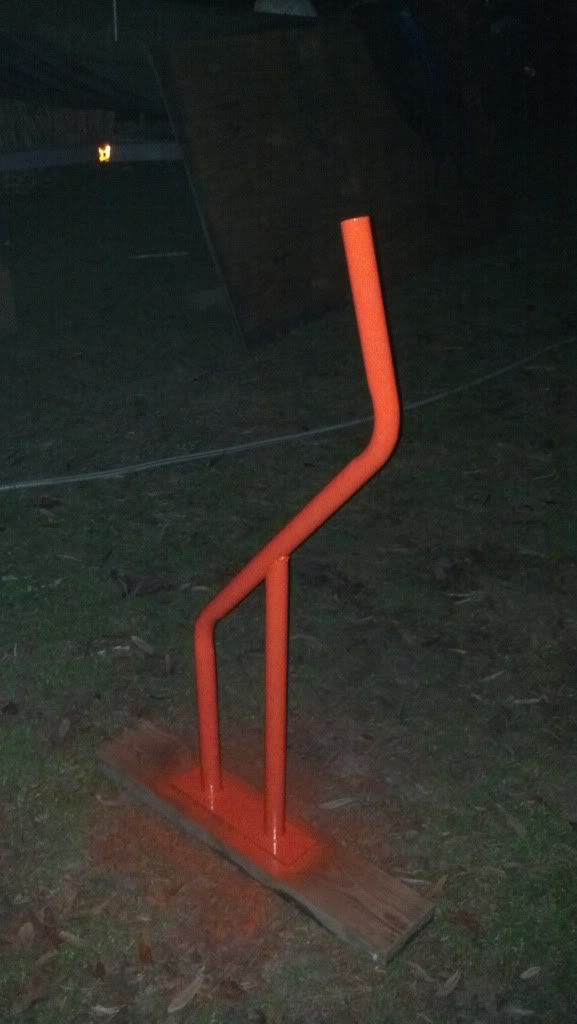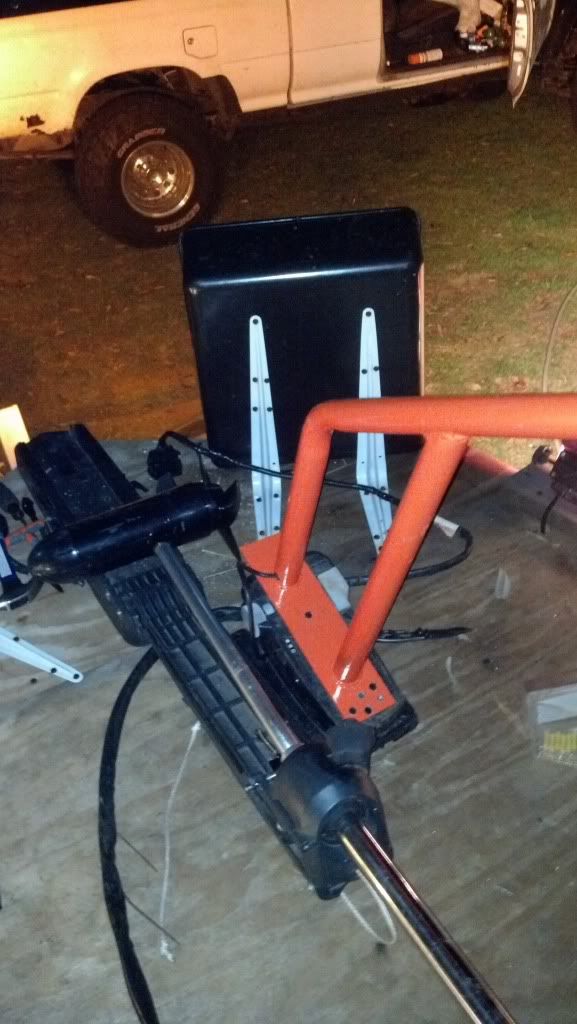 Abd first fish with the steer stick.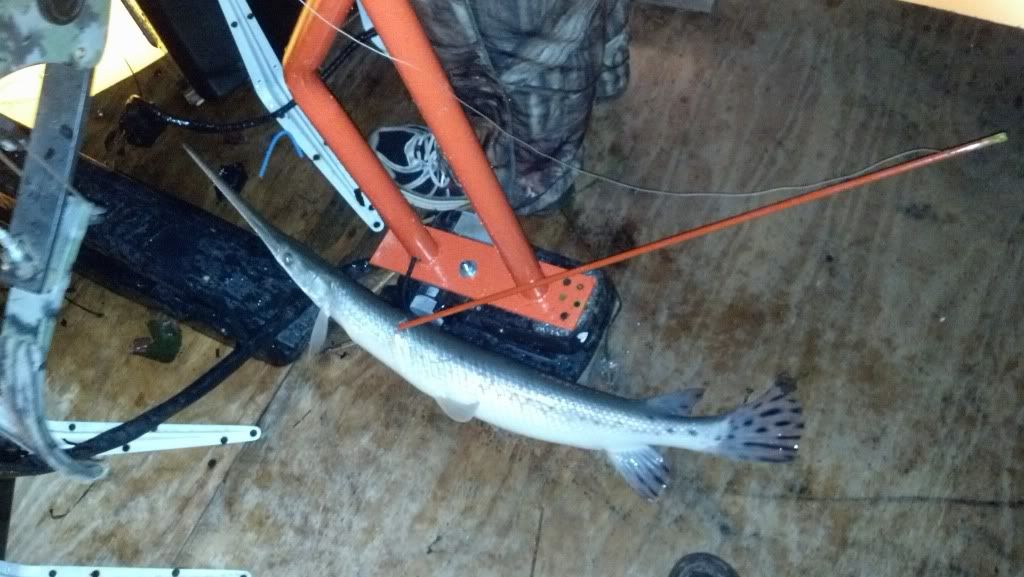 2 400w hps on the nose pointed like /\ almost warmed up.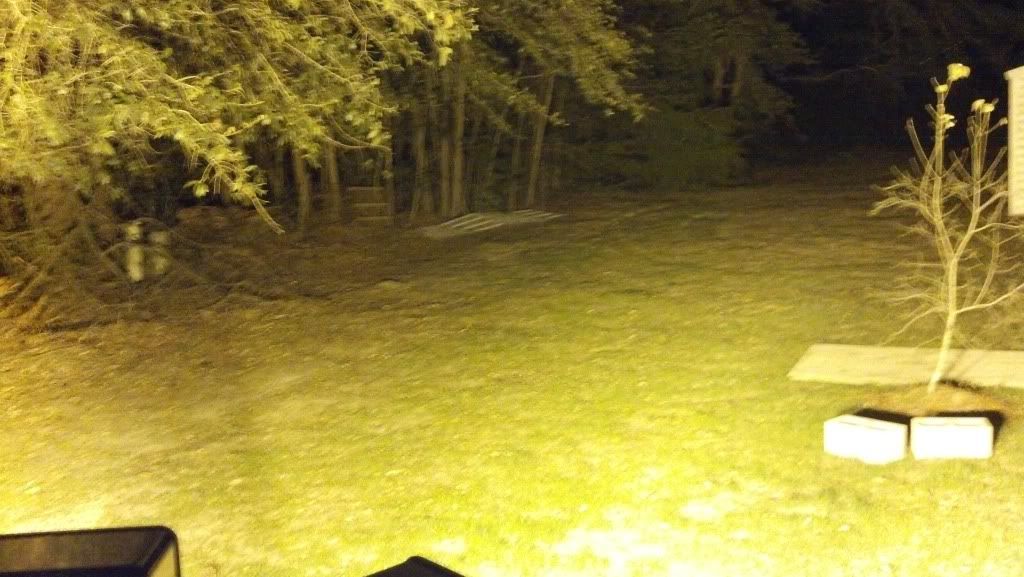 And this is by far the best thing to do with a troller. Now my leg doesnt hurt. Anyone on my boat can drive it. And it frees up so much room on the deck with it screwed down out of the way.
-Kyle